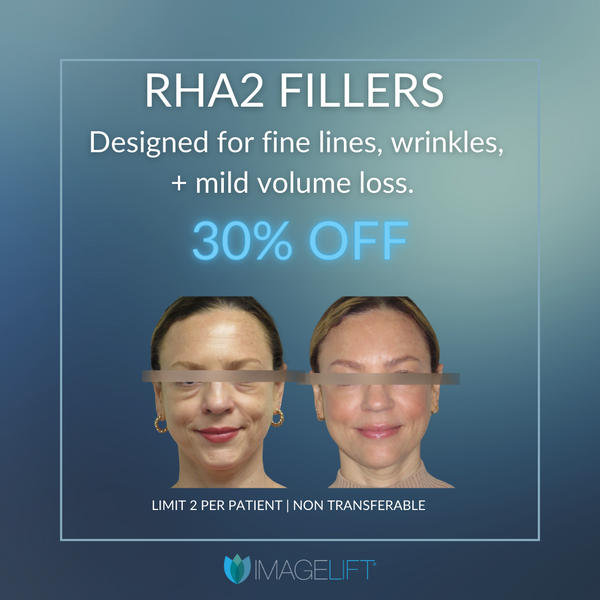 30% RHA2 Facial Filler
GET 30% OFF RHA2 Filler
Redeemable with Master Injectors ONLY.
RHA2 is particularly beneficial for addressing the lines around your mouth, as well as the lines between your eyebrows and nose. Due to its inherent flexibility, RHA 2 is also an excellent option for enhancing the lips.
RHA fillers exhibit greater flexibility compared to other fillers, enabling a more natural range of movement for your facial expressions.
Remember - this deal will expire soon so reserve yours by purchasing online, over the phone or in person at our Tampa/Villages office! Available while supplies last!  
___________________________________________________________________
Price savings based on full retail price.
Patient and any other person responsible for payment has a right to refuse to pay, cancel payment, or be reimbursed for payment for any other service, examination, or treatment that is performed as a result of and within 72 hours of responding to ad for the free, discounted fee, or reduced fee service, examination, or treatment.
Value of purchase does not expire and is transferable to other services if you are deemed not to be a candidate for the treatment.
No 3rd party financing or other discounts associated with this promotion shall apply. Please call the office for full details and terms. Must make an appointment no less than 14 days in advance. Results are typical and do vary.